Secret Vision 3 unveils Tesla Investor Day event
On the morning of March 2, Beijing time, Tesla's investor day was held at the superplant in Texas. CEO Elon Musk unveiled Tesla's latest long-term strategy -- "Master Plan 3, Chapter 3", which explained the company's future model planning, capacity expansion and layout in the new energy sector.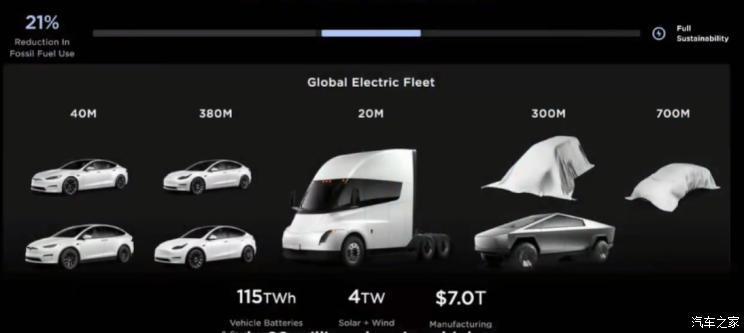 ● To a sustainable future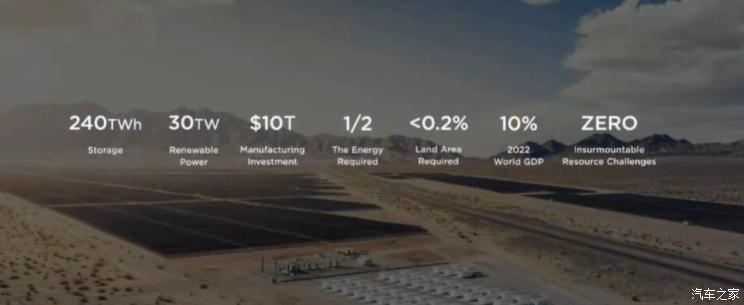 Musk began by describing the future of sustainable energy, showing what is needed to achieve a sustainable economy: 240TWh storage batteries, 30TW green power generation capacity, $10 trillion of construction investment, half of energy demand, 0.2% of land area, and 10% of world GDP by 2022.
On this basis, he proposed the establishment of smart power grids, the application of electric vehicles, the use of heat pump systems, the application of hydrogen energy in industrial fields, sustainable shipping, a total of five aspects to achieve sustainable energy. In addition to the updated iterations of model products, the current compounded annual growth rate of Tesla's business related to energy storage is around 60%, and the subsequent deployment in the world will be accelerated.
● What is the Secret Plan
"Master Plan" is Tesla's "ten-year plan" formulated and published by Musk. The first chapter and the second chapter were published in 2006 and 2016 respectively, which prospectively proposed opinions on the company's overall business objectives and plans in the future period. From the point of the current progress, the first chapter basically achieved "to do", the Model S, Model 3 (parameters) | inquiry tesla's the rhythm of the most representative models according to the plan completed and put into production; And the second chapter has entered the closing stage, only the autonomous driving and leasing business has not been fully realized.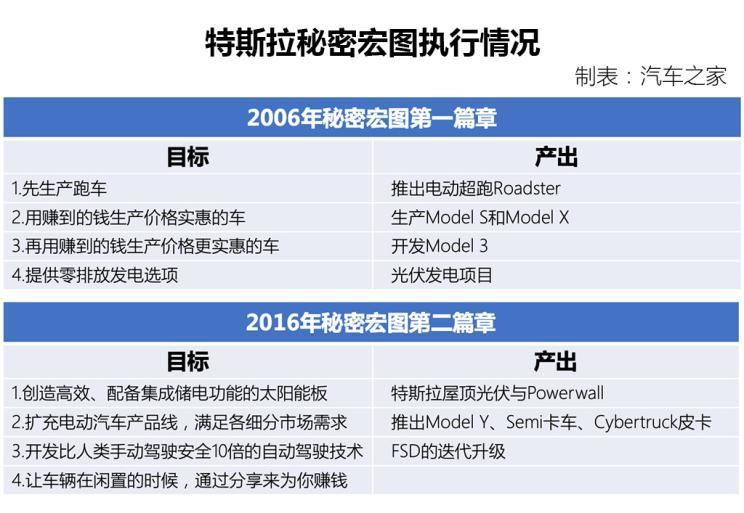 The third chapter of the secret project, titled "How can the Planet Move to a completely sustainable Energy Path?" The theme is also closely related to Tesla's mission of "accelerating the world's transformation to sustainable energy", and more clearly expounds the development direction of Tesla in the next ten years. As for when the planned products will be launched, whether they will be canceled, whether this future is in line with the expectations of the capital market, and whether Tesla's stock price can rise, we will see.
(Source: Autohome)