Fuse industry applications
Resistance spot welding is a commonly used welding technique in the manufacturing of fuses. It ensures a strong connection between the melt and the contact terminal, providing a foundation for the reliability of electrical protection devices.
Application scenario
The application of resistance welding in the manufacturing of fuses is primarily aimed at ensuring a reliable connection between the fuse element and the base, in order to guarantee the proper functioning of the fuse during circuit faults. This welding technique ensures the quality and stability of the welded joint, providing effective electrical protection and finding extensive use in industrial manufacturing, new energy vehicles, transportation, and other fields.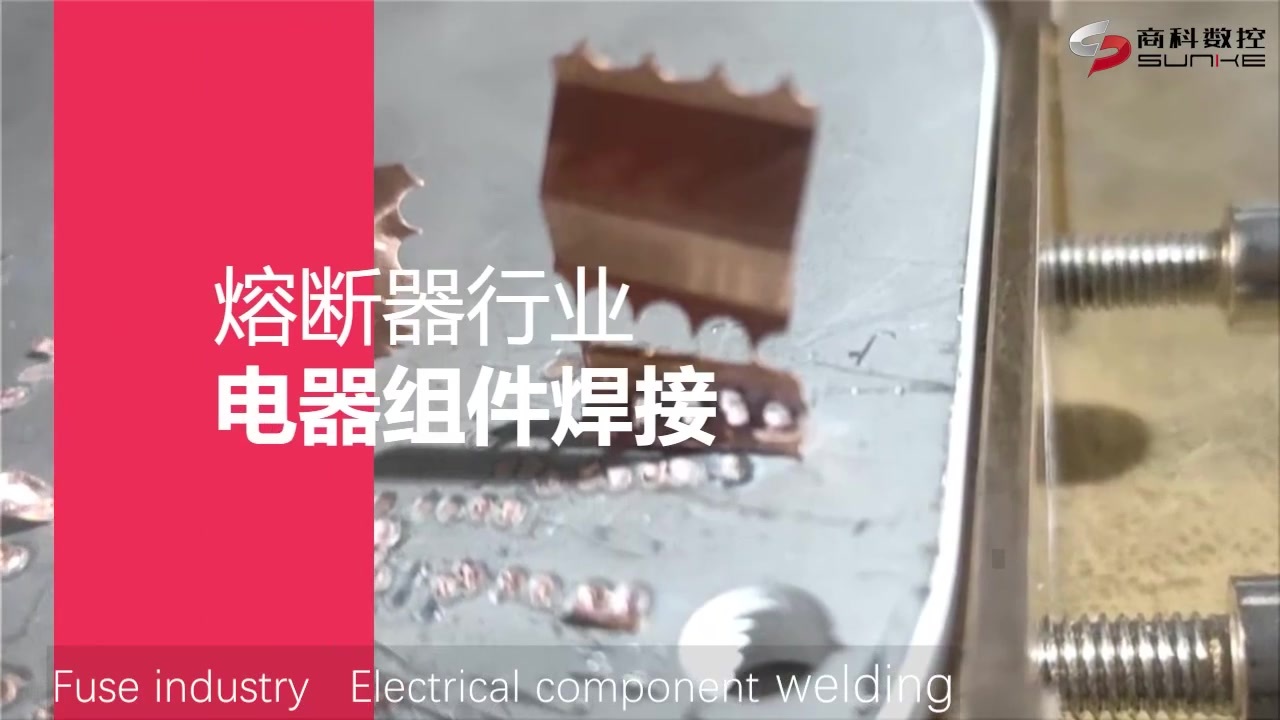 Fuse Welding
Nickel-plated copper fuse internal phosphor bronze sheet spot welding, ensuring a strong welding effect, maintaining an attractive appearance without deformation.
Technical Requirements
Ensure reliable and effective disconnection in the event of short circuits and overloads.